BULLDOG M34 Multi-Purpose Security Vehicle (MPSV)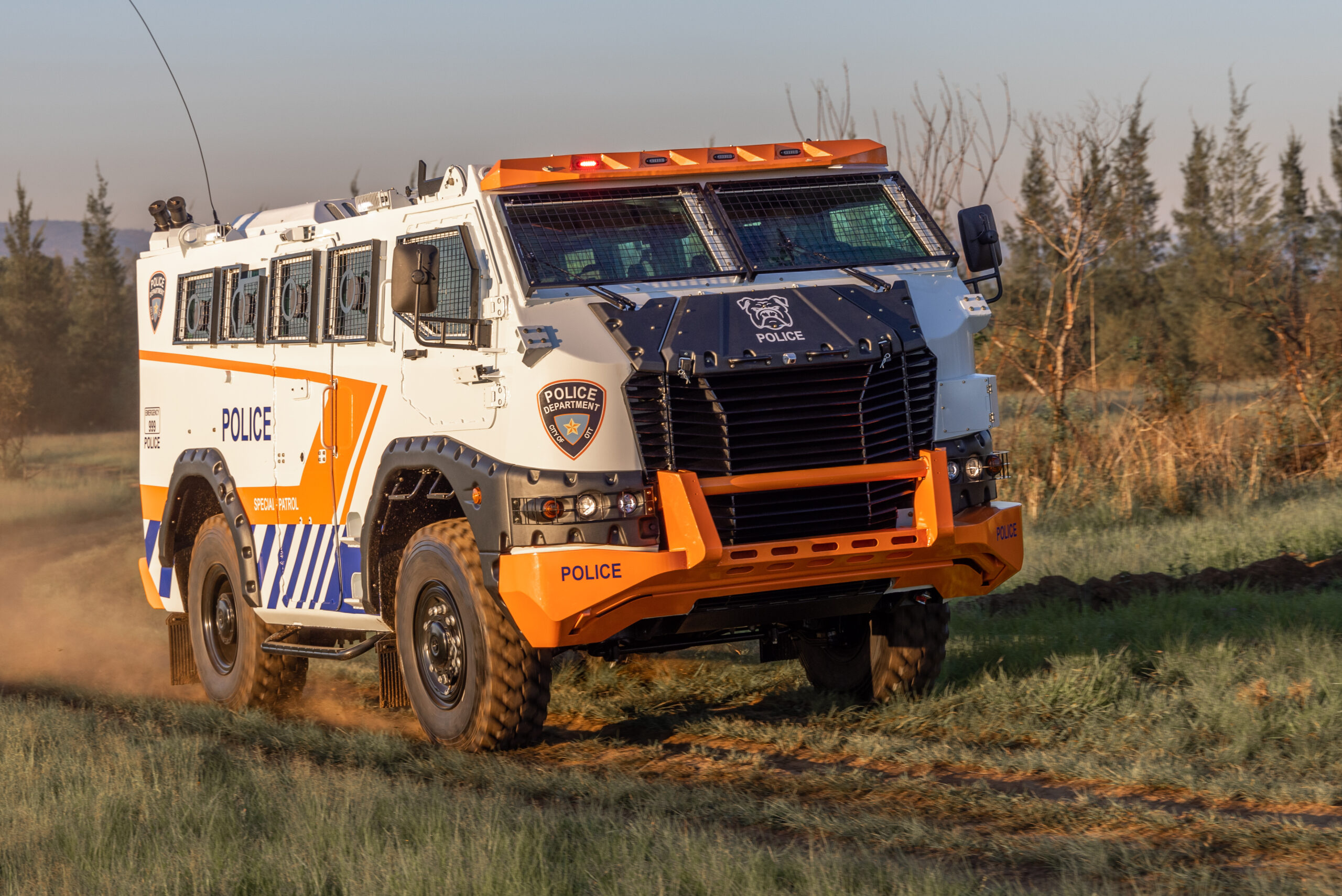 For more detail on technical specifications and driveline options, please fill out the contact form.
ABOUT
The Bulldog M34 is a Multi-Purpose Security Vehicle (MPSV) suitable for on and off-road applications.
 It is also referred to as a Public order Police & Riot Control vehicle. The body is off welded Armour steel construction
The vehicle seats 12 crew.
Crew access is through two large side plugs doors and a large rear door. The driver and co-driver have separate front doors.
The vehicle is fitted with various riot control related systems including a scraper system to remove obstacles from the road surface.